Refacing with new Cabinet Doors from Northern Contours is one of the most efficient ways to update a worn or outdated kitchen. By reusing existing cabinet boxes and adding new cabinet doors, you can achieve a fresh space for a fraction of the cost and time associated with a full kitchen renovation. Northern Contours offers a full line of cabinet doors and drawer fronts, surfacing components, and accessories to help your team easily and quickly update a space.
STEP 1: Your team removes outdated cabinet doors and drawer fronts. With the cabinet face frames exposed, the cabinet boxes can be updated to match the new doors to be installed.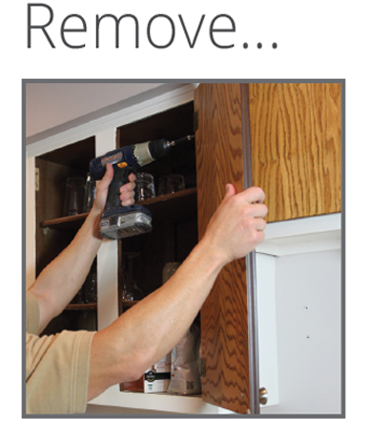 STEP 2: Northern Contours offers PSA (a peel and stick adhesive), Norlam, sheet stock and cut-to-size panels in all of our Thermofoil (3D Laminate) color selections to give existing cabinet boxes a fresh facade. We also offer a kit of the best Refacing tools on the market to help you apply our materials with ease.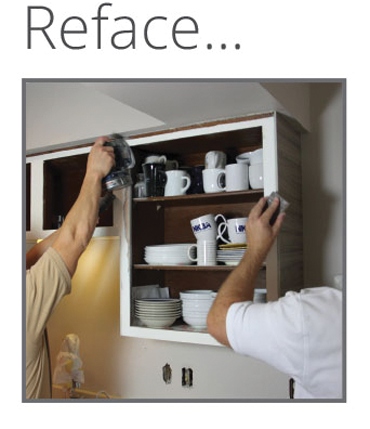 STEP 3: Install the new cabinet doors and finish the space with in-demand accessories, like crown moulding or floating shelves. Northern Contours also offers a hinge boring option for cabinet doors to help make the installation process as fast and smooth as possible.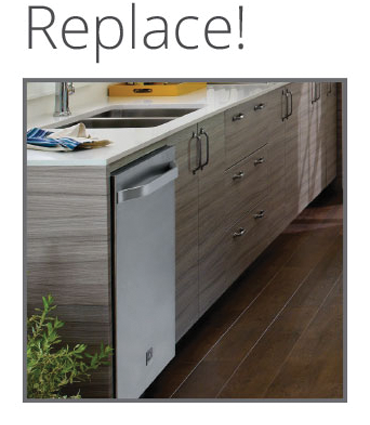 Materials
3D Laminate
High Gloss Acrylic
Wood Veneer
TFL
5-Piece Portabella
Wood Veneer
Glass & Frames
Refacing with 3D Laminates
Investment with Longevity
Material maintains color consistency over time.
Scratch, mar, impact and water resistant.
Cleans easily with just soap & water.
Budget Friendly
Re-door, reface or partial replace options with doors, accessories and surfacing materials.
Existing cabinet boxes can be preserved.
Tenant Appeal
Available in desirable colors, textures and patterns.
Door styles in modern, transitional and traditional.